Bob Chase Memorial Game this Thursday
Fort Wayne, IN – After two wins last week, the Komets have gained points in four straight games. The team hosts Iowa on Thanksgiving for the Bob Chase Memorial Game before hosting Toledo on Saturday for Kids Seat Free Night.
Last Week's Results
Tues. 11/14 at Cincinnati FW 5 – CIN 4 W
Sat. 11/18 vs Toledo FW 2 – TOL 3 SOL
Sun. 11/19 vs Wheeling FW 3 – WHL 1 W
About last week – The Komets traveled to Cincinnati for a morning game on Tuesday. Former Komet, Justin Vaive, scored the contest's first goal at 1:13 of the first period, followed by an Alexis D'Aoust strike at 6:01 and Xavier Bernard's first goal of the season to stake the Komets to a 2-1 lead at the end of the first period. In the second, Cincinnati scored twice, but Matt Wedman scored on a power play, with assists from Jack Dugan and Darien Kielb to return to a tie. The Komets added two more tallies (Linden, D'Aoust) in the third before the Cyclones added a late score to bring the final score to 5-4. Tyler Parks gained the win in net, making 36 saves.
On Saturday, the Blacksnakes hosted Toledo. The Walleye tallied the first score at 6:15 of the first period, followed by another goal just one minute later to make the game 2-0. With the Blacksnakes skating short-handed, rookie Jack Gorniak scored his first pro goal to cut the lead in half at 19:11. In the second, the team's leading goal-scorer, Matt Wedman, netted his sixth of the season at 4:10 to tie the game. The two teams skated to a stalemate through the third, leading to overtime. After seven scoreless minutes, the game was decided via a shootout, with Toledo's Riley Sawchuck scoring the only goal to give the Walleye the 3-2 victory. Tyler Parks made 44 saves.
The Blacksnakes finished the weekend with a 3-1 win versus the Wheeling Nailers at the Coliseum. After a scoreless first period, both teams scored 22 seconds apart to make it 1-1 after 40 minutes of play. In the third, Ture Linden scored his second of the game on a power play at 6:43, followed by an Alexis D'Aoust score at 8:53. Goaltender Brett Brochu got the win by making 42 saves in his Komet debut, while Linden ended the game with three points (2g, 1a).
---
Komet streaks—
Home Points: 3 games, Cormier (6a)
Home Assists: 3 games, Cormier (6a)
Road Points: 5 games, Dugan (3g, 7a), 3 games, Matt Wedman (3g), 3 games, Darien Kielb (3a), 2 games, Linden (1g, 3a), 2 games, Adams-Moisan (1g, 2a), 2 games (1g, 2a)
Road Goals: 3 games, Matt Wedman (3g)
Road Assists: 5 games, Dugan (7a) 3 games, Darien Kielb (3a)
Komet leaders—
Points: 13, Linden (6g, 7a)
Goals: 6, Wedman, Linden, D'Aoust
Assists: 9, Dugan
Power Play Goals: 3, Linden
Short-Handed Goals: 1, Dugan, Gorniak
Game Winning Goals: 1, Wedman, Chiasson, D'Aoust, Linden
Shots: 42, D'Aoust
PIM: 32, Dugan
Plus/Minus: +7, Bernard
Home Points: 6, Cormier (6a)
Home Goals: 4, D'Aoust
Home Assists: 6, Cormier
Road Points: 10, Dugan (3g, 7a)
Road Goals: 3, Linden
Road Assists: 7, Dugan,
Goaltenders
Appearances: 7, Parks
Wins: 4, Parks
Saves: 229, Parks
Goals against Avg: 3.43, Parks
Save percentage: .905, Parks
---
Special K's –The Komets scored four power play goals on nine opportunities. The team only gave up one power play goal in 16 short-handed situations.
Next week – The Komets host Iowa on Thanksgiving. The team will travel to Indy on Friday before returning home for a game versus Toledo on Saturday.
Icing the puck — The Komets are 7-3-1 all-time in morning games. The Komets have not won a shootout at home since December 1, 2017 (0-8). The club has killed off 15 straight power plays at home and 11 straight over the last two games. Rookie Ture Linden has scored three points in a game twice this season. Jake Dugan was awarded the team's first penalty shot of the season in Sunday's win versus Wheeling (no goal). The Komets have given up 40 or more shots in a game five times this season (2-2-1). Apart from the pandemic shorted 2020-21 season, the Komets have played every Thanksgiving since 1959. The team is 40-20-2-3 all-time on Thanksgiving.
Upcoming Promotions
Kids Seat Free, November 25 -- Receive a FREE Kids ticket courtesy of Lutheran Health Network and Aunt Millie's with the purchase of any regular-priced adult ticket! Visit the Memorial Coliseum Ticket Office to take advantage of this offer.
See Komets Schedule See Komets Roster
Komet Hockey on WOWO—Fans can follow the action with Shane Albahrani broadcasting play-by-play on WOWO AM 1190 and FM 92.3 FM. Game broadcasts are also streamed live at Komets.com.
Get Komet Tickets—Tickets are available for all Komet home games at the Memorial Coliseum ticket office and Ticketmaster.com
Indy Fuel @ Fort Wayne Komets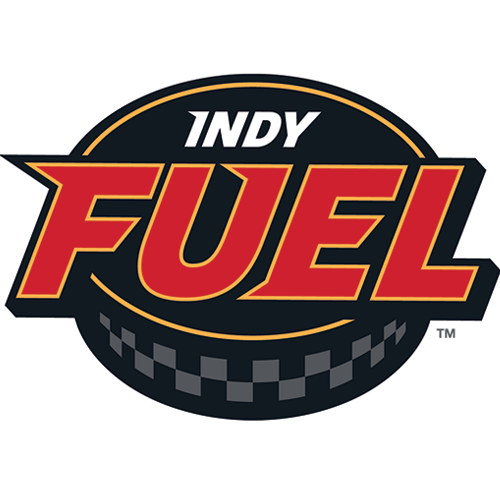 IND
Indy Fuel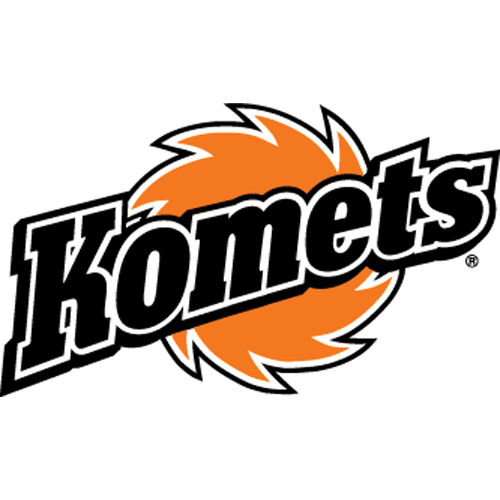 FW
Fort Wayne Komets
Tulsa Oilers @ Fort Wayne Komets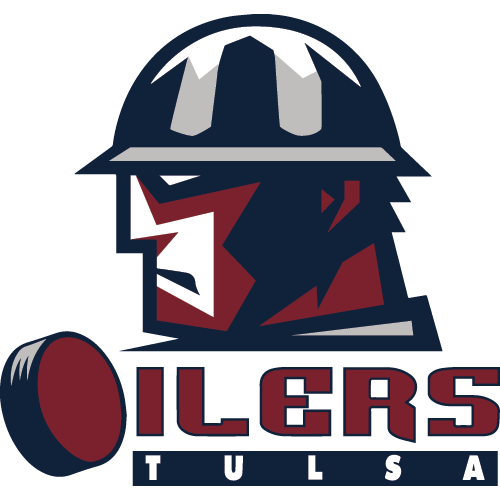 TUL
Tulsa Oilers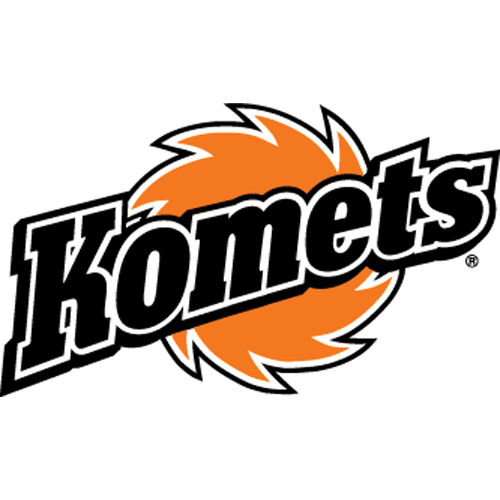 FW
Fort Wayne Komets
Iowa Heartlanders @ Fort Wayne Komets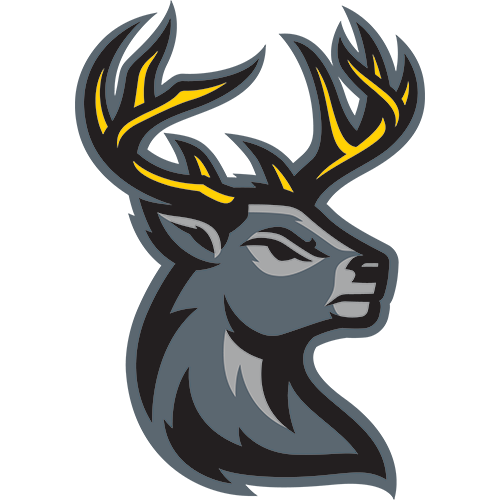 IA
Iowa Heartlanders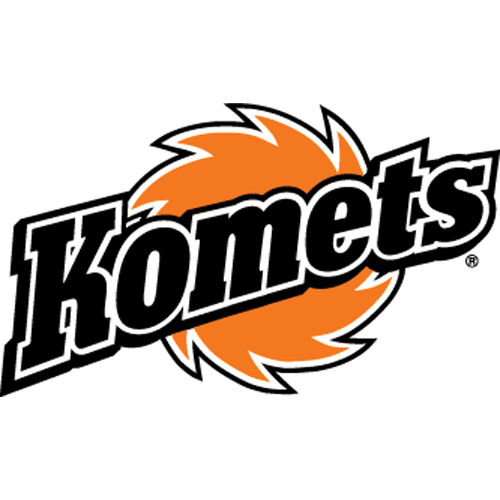 FW
Fort Wayne Komets
Komets Gobble Up Wins Over Holiday Weekend
Bob Chase Memorial Game this Thursday
Komets to represent Blacksnakes for Military Appreciation Weekend
Sign up for our email newsletter to be the first to know about news and upcoming games!