Komets to represent Blacksnakes for Military Appreciation Weekend
Fort Wayne, IN – The Komets will be renamed the Fort Wayne Blacksnakes this Saturday and Sunday to celebrate Military Appreciation Weekend. The team will host Toledo on Saturday with a 7:35 p.m. faceoff, followed by a 5:05 p.m. faceoff against Wheeling on Sunday at the Allen County War Memorial Coliseum.
Last week's results
Fri. 11/10 vs Toledo FW 4 – TOL 6 L
Sat. 11/11 at Toledo FW 4 – TOL 7 L
Sun. 11/12 at Toledo FW 6 – TOL 5 W
About last week – The Komets hosted Toledo on Friday and fell 6-4 to the Walleye. Nolan Volcan scored just 39 seconds into the contest with an assist from Alexis D'Aoust to make the game 1-0. Ture Linden followed up with his third of the season at 3:56. The Walleye rallied late in the period with a goal from former Komet, Brandon Hawkins, at 15:41. Toledo's Orrin Centazzo was awarded a penalty shot at 17:27 and scored to tie the game at two. In the second period, D'Aoust scored off a face-off in the Toledo zone at 6:39 to reclaim the lead. The Walleye rattled off two goals in the second and another early in the third to make it a 5-3 game. Komet captain, Morgan Adams-Moisan, scored at 14:31 to pull the Komets within in one, but Conlan Keenan iced the game with an empty net goal at 19:24. Goaltender Tyler Parks got saddled with the loss, making 40 saves.
On Saturday, the Komets traveled to Toledo and got off to a quick start as Matt Wedman scored at 1:04 of the first period. Alexis D'Aoust set up Shawn Szydlowski for his first goal of the season to make the game 2-0 at 7:21. Toledo got on the board with a power play goal at 16:02, but Komets answered with two more goals to end the period up 4-1. In the second, Toledo's Sam Craggs scored two short-handed goals late to pull the Walleye within in one going into the final period. In the final frame, Toledo scored three times, with two coming off the stick of Brandon Hawkins to take the game 7-4. Francois Brassard made 32 saves in the loss. The Komets were 0/7 on the power play.
The Komets salvaged the weekend's final game with a 6-5 win at the Huntington Center against the Walleye. Orrin Centazzo netted the game's first goal at 10:57 on a power play to give Toledo the lead. The Komets returned the favor with a strike from Jack Dugan at 18:14, followed by a score by captain Morgan Adams-Moisan at 19:10. With the Komets up 2-1 in the second period, Dugan scored his second of the game short-handed at 11:19. Toledo scored at 13:10 for it only to be erased by a Nolan Volcan power-play tally at 15:50. In the third, Matt Wedman took advantage of a Toledo turnover to score an unassisted goal at 5:18 to make the score 5-2. Centazzo and Conlan Keenan scored back-to-back goals just 22 seconds apart to pull the Walleye within in one. With the Komets on the power play, rookie Jake Chaisson scored to give his team another two-goal cushion. The Walleye rallied but fell short despite Riley McCourt's goal at 11:39. Tyler Parks got the win in net, making 34 saves.
---
Komet streaks—
Goals: 3 games, Volcan (3g)
Home Points: 3 games, Cormier (6a)
Home Goals: 2 games, Linden (2g), Adams-Moisan (3g)
Home Assists: 3 games, Cormier (6a)
Road Points: 3 games, Dugan (3g, 4a), Volcan (3g, 2a)
Wins (goaltender): 1, Parks
Komet leaders—
Points: 9, Dugan (3g, 6a), Linden (3g, 6a)
Goals: 5, Morgan Adams-Moisan
Assists: 7, Cormier
Power Play Goals: 1, D'Aoust, Kielb, Linden, Volcan, Wright
Short-Handed Goals: 1, Dugan
Game Winning Goals: 1, Wedman, Chiasson
Shots: 29, D'Aoust
PIM: 19, Szydlowski
Plus/Minus: +7, Bernard
Home Points: 6, Cormier (6a)
Home Goals: 3, D'Aoust
Home Assists: 6, Cormier
Road Points: 6, Linden
Road Goals: 2, Linden
Road Assists: 3, D'Aoust, Dugan, Linden
Goaltenders
Appearances: 5, Parks
Wins: 3, Parks
Saves: 166, Parks
Goals against Avg: 3.71, Parks
Save percentage: .892, Parks
---
Next week – The Komets play at Cincinnati on Tuesday before hosting Toledo on Saturday and Wheeling on Sunday.
Tuesday's game can be heard on 1380AM.
Icing the puck — Toledo's Orrin Centazzo's penalty shot goal in Friday night's loss to the Walleye was the first surrendered at the Coliseum since Toledo's Zach Nastasiuk beat goaltender Spencer Martin on November 6, 2015, in a 4-1 Komet win. Goaltender Tyler Parks played in his 200th pro game on Friday. The Komets gave up two short-handed goals during Saturday's game, the first time since April 25, 2021, in a 5-3 loss at Wheeling. Jake Chaisson's goal in the third period Sunday was his first as a pro and turned out to be the game-winner. Over the weekend, the Komets and Walleye combined for 32 goals scored, 202 shots on net, and 31 power plays. Shawn Szydlowski is one point away from tying Komet Hall of Famer Lionel Repka for 12th on the Komets' all-time scoring list. Szydlowski has 180 goals as a Komet, ranking him 12th all-time and four behind Hall of Famer Colin Chaulk.
Upcoming Promotions
Military Appreciation Weekend, November 18 & 19 -- The Komets will be wearing special Blacksnakes-themed jerseys which will be auctioned off during the game to benefit the Wounded Warrior Project. Special buy-one-get-one free ticket off for all veterans and active military at the Coliseum ticket office (excludes lower arena).
See Komets Schedule See Komets Roster
Komet Hockey on WOWO—Fans can follow the action with Shane Albahrani broadcasting play-by-play on WOWO AM 1190 and FM 92.3 FM. Game broadcasts are also streamed live at Komets.com.
Get Komet Tickets—Tickets are available for all Komet home games at the Memorial Coliseum ticket office and Ticketmaster.com
Indy Fuel @ Fort Wayne Komets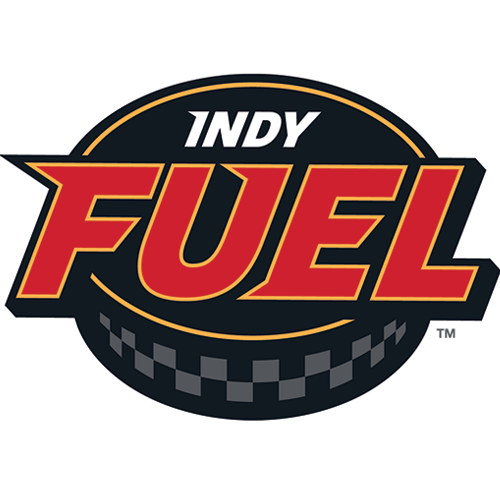 IND
Indy Fuel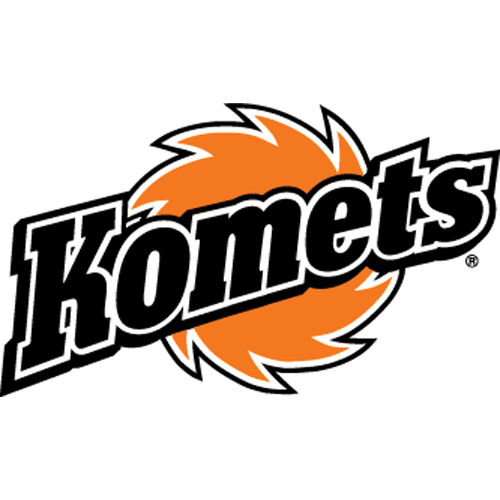 FW
Fort Wayne Komets
Tulsa Oilers @ Fort Wayne Komets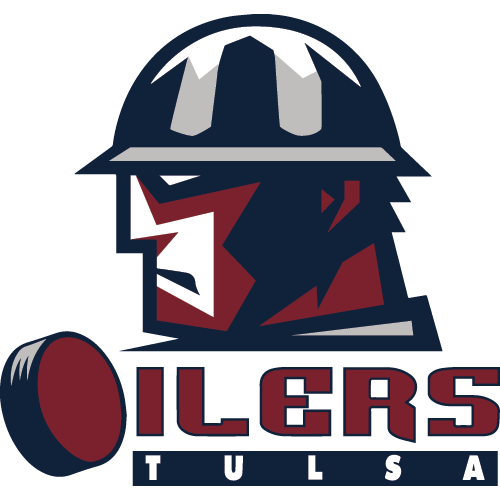 TUL
Tulsa Oilers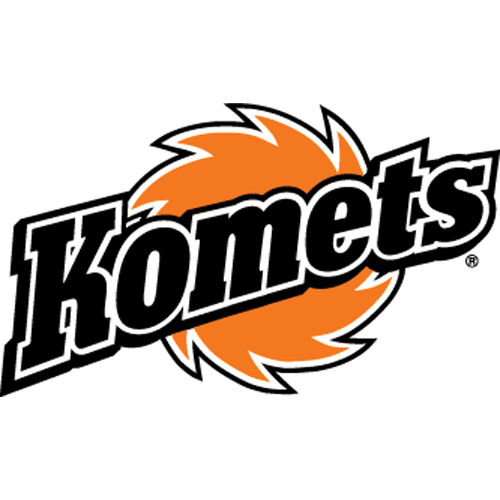 FW
Fort Wayne Komets
Iowa Heartlanders @ Fort Wayne Komets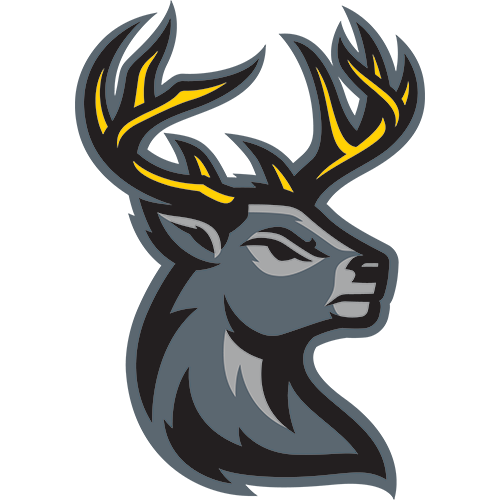 IA
Iowa Heartlanders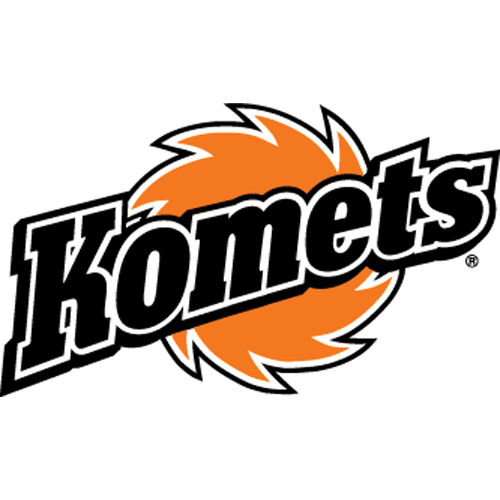 FW
Fort Wayne Komets
Komets Gobble Up Wins Over Holiday Weekend
Bob Chase Memorial Game this Thursday
Komets to represent Blacksnakes for Military Appreciation Weekend
Sign up for our email newsletter to be the first to know about news and upcoming games!